Wednesday, 7 December 2011
I thought I'd share some of my recent work with you now he's reached his new home in England. Little Cookie is made in Japanese Silk plush, filled with wool and fine glass beads. I love the Japanese silk plush fabrics, the pile is so soft. I want to experiment with dying some more colours, but the pile really soaks in the dye fast, so I'll need a time when I'm not doing more than one thing at once or risk some very brightly coloured bears!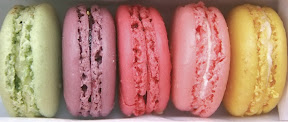 A few inspirational colours for dying perhaps?
Posted using BlogPress from my iPad